A live-in carer is a caretaker who helps clients meet their basic everyday needs. They often do this by living in the client's home.
Some clients need help more than others. So, depending on the client you work with, you'll perform certain duties to make sure they're achieving a high quality of life.
The individuals that tend to need live-in care include:
Patients recovering from surgery or injury

Individuals with a developmental condition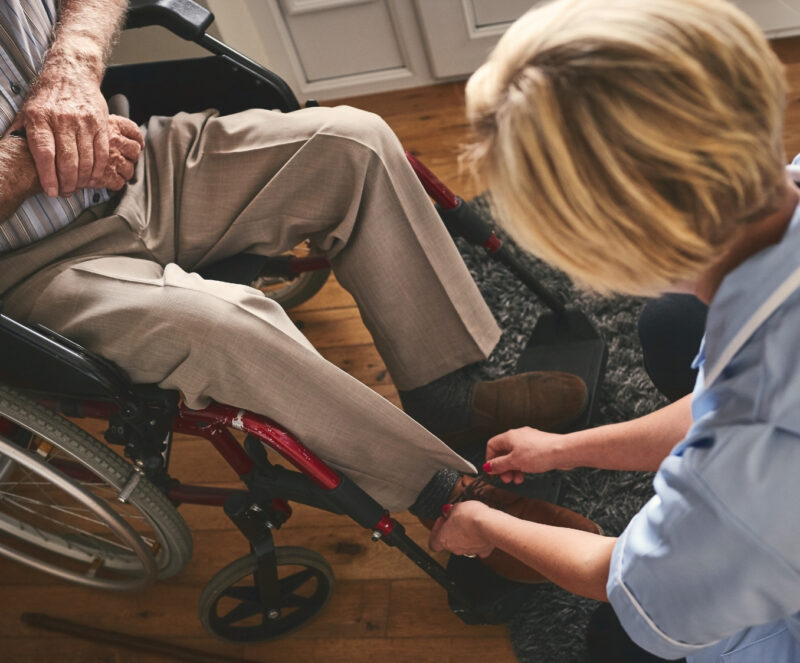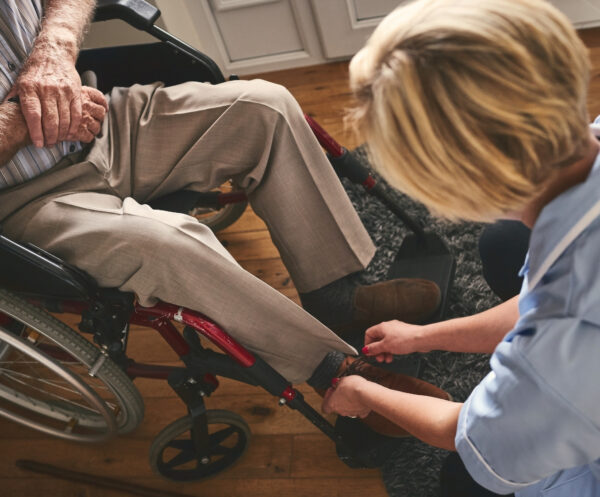 What Does a Live-In Carer Do?
A live-in carer takes care of a variety of duties. As such, you'll handle the most basic tasks to some of the most difficult duties. 
This will depend on the client you're working with. For example, imagine that a client is paralysed from the waist down. They can't move their lower extremities, which means that they can't walk and are, most likely, bound to a wheelchair.  
As their caregiver, you'll need to help them with mobility around the house and out in public. You might also need to help them perform day-to-day activities such as cleaning, taking care of personal care needs – i.e. brushing teeth, combing hair, dressing, bathing, preparing meals. 
There's no one-size-fits-all approach to live-in care. At Lifted, we strive to provide clients with the most personalised care so that they can achieve a higher quality of life.
What Qualifications and Experience Do I Need to Work in Live-In Care?
We want to ensure clients get the best care possible. As such, we prefer our live-in carers to have experience in the personal care field. 
However, if you don't have professional experience, it doesn't disqualify you from getting a position with us. We look at other factors as well. 
During the interview process, we pay attention to a candidate's personality and qualities. The interview questions we ask candidates help us uncover certain characteristics that might help them to be successful in their caregiving career. 
For example, we might ask, "What makes you want to be a live-in carer?" This helps us get an idea of what drives a candidate to join a career where they help people who need it. If we feel that you have a passion for helping people, we take that into consideration during the hiring process. 
Below are other qualities we look for in a live-in carer: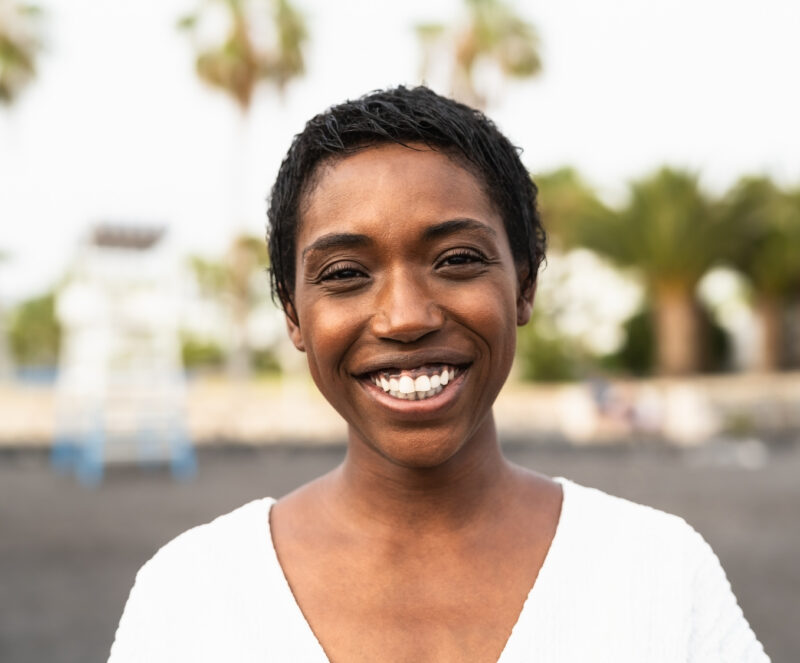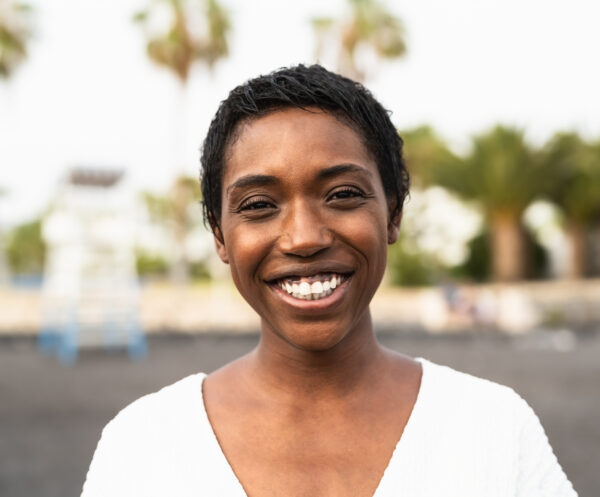 Why Should I Choose a Lifted Care Position?
At Lifted Care, we don't just make sure our clients are happy. We also make sure our live-in carers are receiving the best possible support. After all, without our home carers, we wouldn't be able to provide clients with the highest quality of life. 
So, in a nutshell, we don't just care about our clients. We also care about our caregivers. 
Hear from some of the team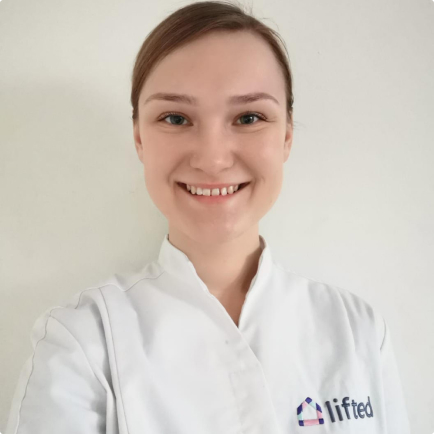 Lifted is a great new addition to the care field. Lifted has a great app which is very easy to use, you can view your customers care-plan in advance, write your notes without the hassle of doing everything manually… Lifted doesn't fail to recognise it's staff those that go far above and beyond.
Lifted Carer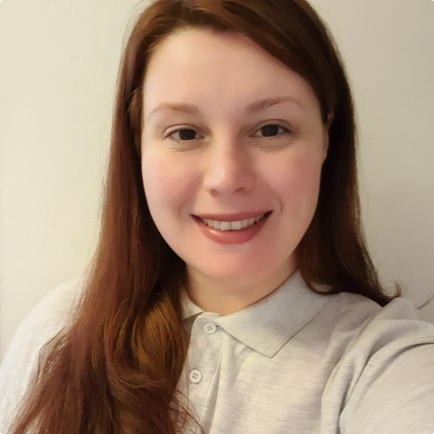 This company Lifted is definitely by far the best live in company I've worked with.
Lifted Carer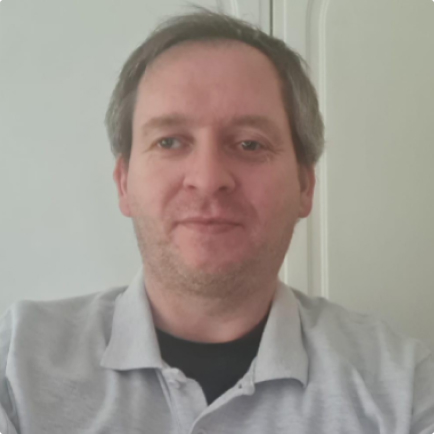 I have found everyone at Lifted to be kind caring considerate and approachable in these difficult times.
Lifted Carer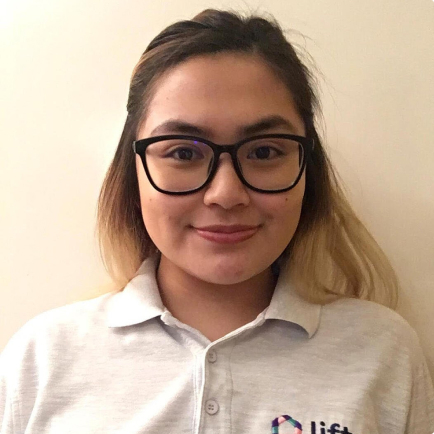 You are one of the most amazing and passionate workers I have ever known. You are kind, loving and very supportive. You put all your heart into work and treat your carers as your own children, showing them love and support, which sometimes can mean the world to us.
Lifted Carer