Award winning respite care
We appreciate how difficult it can be to be the primary carer for your loved one. It's a full time and very demanding job. That's why it's essential that every so often you make sure to take some time out for yourself. This is where our respite care services can help. Giving you some much needed time off safe in the knowledge your loved one is well looked after by one of our awarding-winning professional Carers.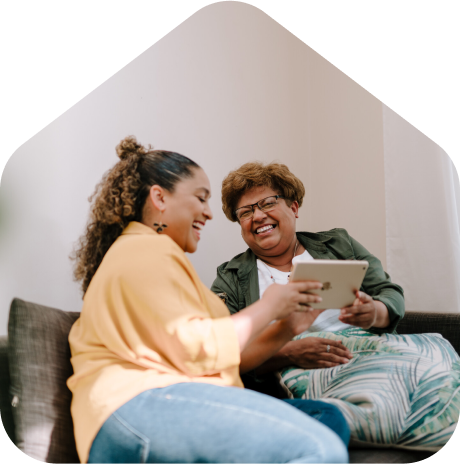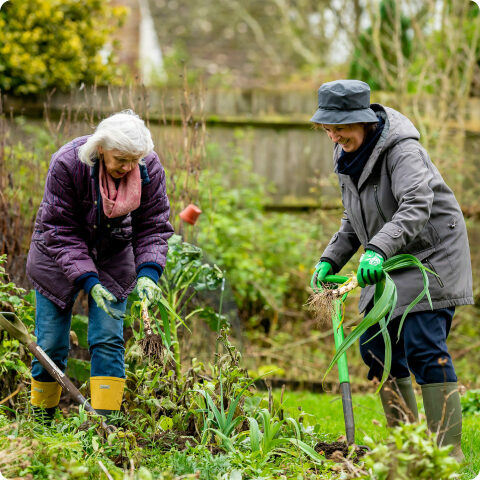 How does respite care work?
A respite Carer moves temporarily into the home of the person receiving care and provides support services when needed. Respite care is typically used when specific help is needed when someone has had a short illness or following surgery. The timeframes for our respite care services start with a minimum of four weeks. respite care can sometimes take place in residential facilities like care homes, however, our respite care is delivered in someone's own home, allowing the person receiving care to remain in the setting, in which they feel most comfortable.
What is respite care?
Providing care for your loved one can be stressful, it's easy to forget that you need to take care of yourself and take a break from time to time. Our award-winning respite carers can help lend you the helping hand you need to take some time off or help someone get back on their feet after clinical treatment or a short illness.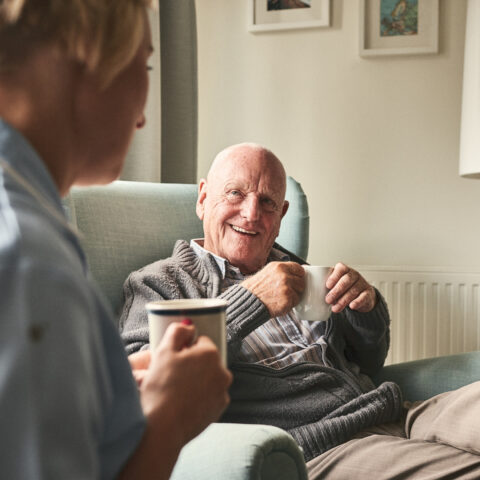 Respite care will give you peace of mind
Lifted's person-centred care allows your loved ones to stay at home where they feel most comfortable. Taking on the responsibility of a full-time carer can sometimes become quite challenging; respite care provides a guilt-free break with the reassurance that your loved ones are receiving exceptional care.
Whether it's household help, personal care or support after leaving the hospital, Lifted Carers can meet your requirements. Whilst your loved one receives the support they need, it will provide you with the opportunity to recharge your batteries and take some time to care for yourself. 
How can respite care help your loved one?
Lifted's award-winning Carers are provided with specialised training, so you can guarantee that your loved one will receive the highest standards of care. You'll have the reassurance that your new temporary caregiver will meet your care needs.
Arranging respite care can be stressful, and family relationships can be tested; In some cases, it is difficult for people to suddenly become dependent on their loved ones. Arranging respite care can help ease that transition.
A connected experience at all times
Winner of the Laingbuisson Innovation in Care award, with our leading care app, we are making care a better experience for all. Whether you are the one receiving care, you are organising care for a loved one or you are a carer – we continue to develop technology to make our care better and more accessible to all. Learn more about our app here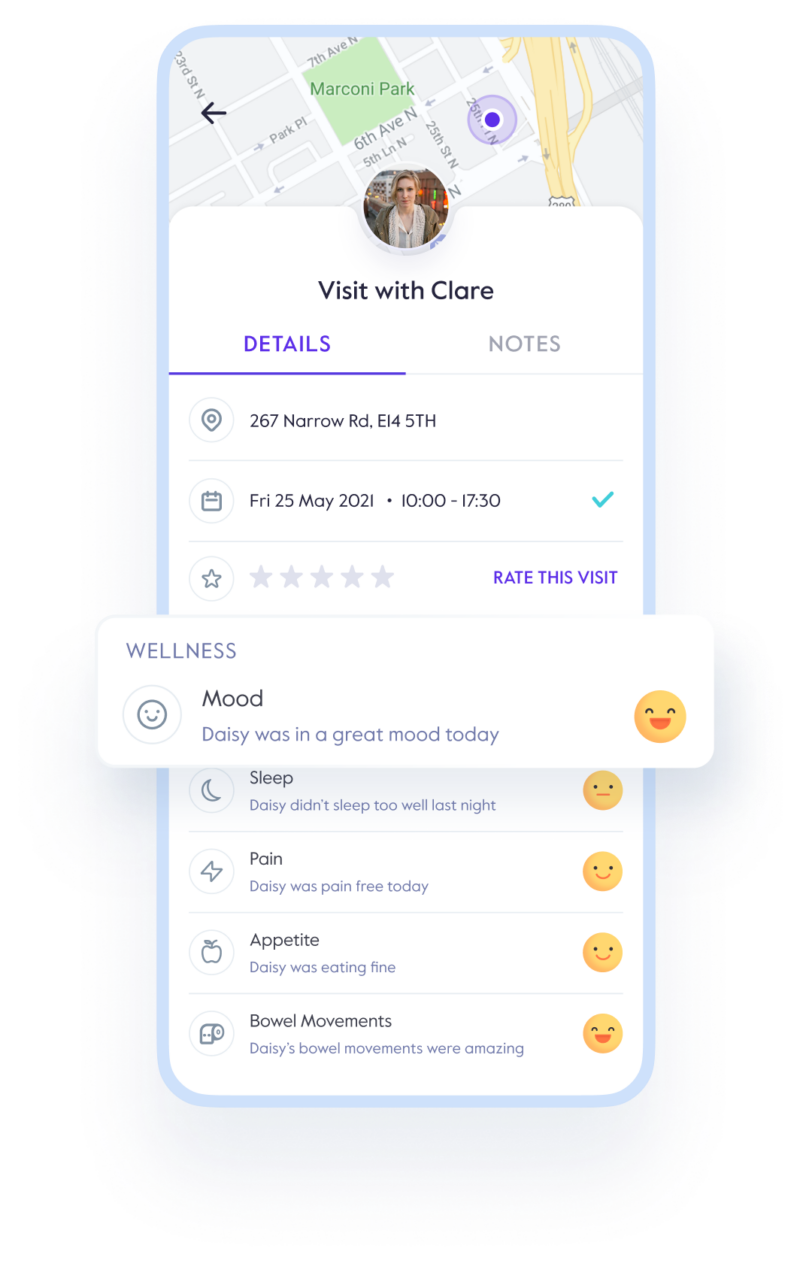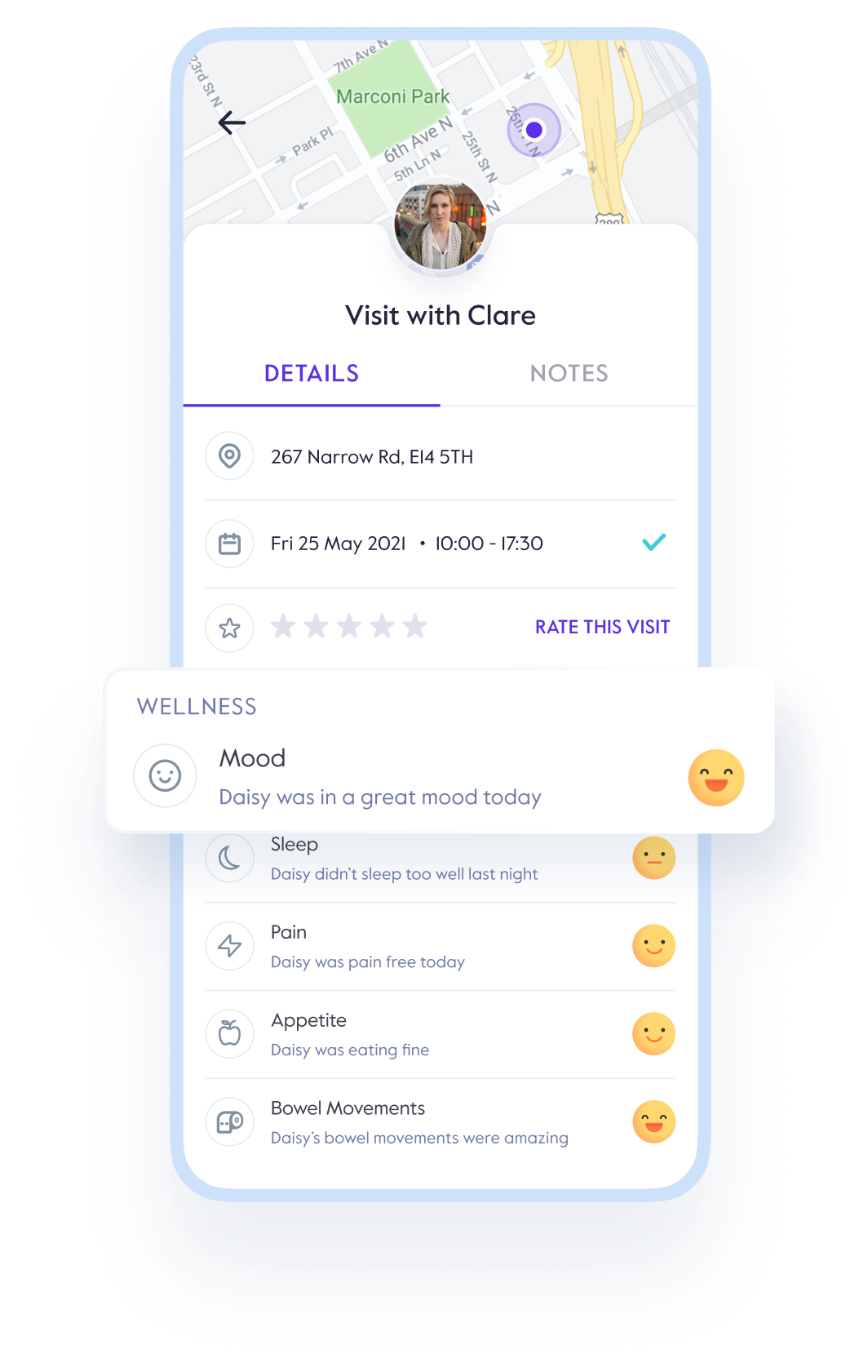 Through our app with Lifted moments, our Carers share moments of joy with your loved one. So if you are sat behind your desk and thinking of them, it'll provide you with something to make you smile.
With Lifted connected families, the app allows individuals to form a team and keep everyone in the loop wherever they are. From an auntie in Cornwall to a cousin in Norfolk…you'll all be up to date on the care of your loved one.
What are the benefits of respite care?
Respite care can benefit clients and their loved ones, especially a regular carer who is looking to take some time out to recharge. Being able to take some time out to spend with friends and close family can benefit mental health and wellbeing. 
If you're looking for a temporary care arrangement after returning home from the hospital or needing help following injury or illness, respite care may be right for you. Lifted's professional Carers can help smooth the transition from hospital to home, providing support in your time of need. From household help to personal and around-the-clock live-in care, Lifted Carers have you covered.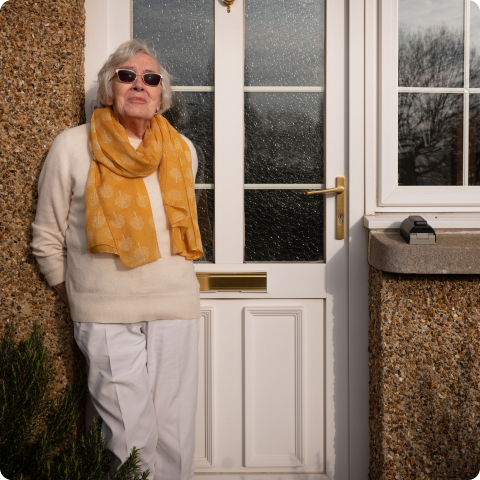 Our carers might actually have superpowers


Passionate. Handpicked to live Lifted's values of kindness, competence, proactivity, passion and reliability. They have to love care as much as we do.

Supported. Highly trained by us and provided with 24/7 support. We are proud to pay the London Living Wage for hourly care.


Trusted. All our staff undergo a through recruitment and vetting process with enhanced criminal record checks, professional references, and multiple interviews.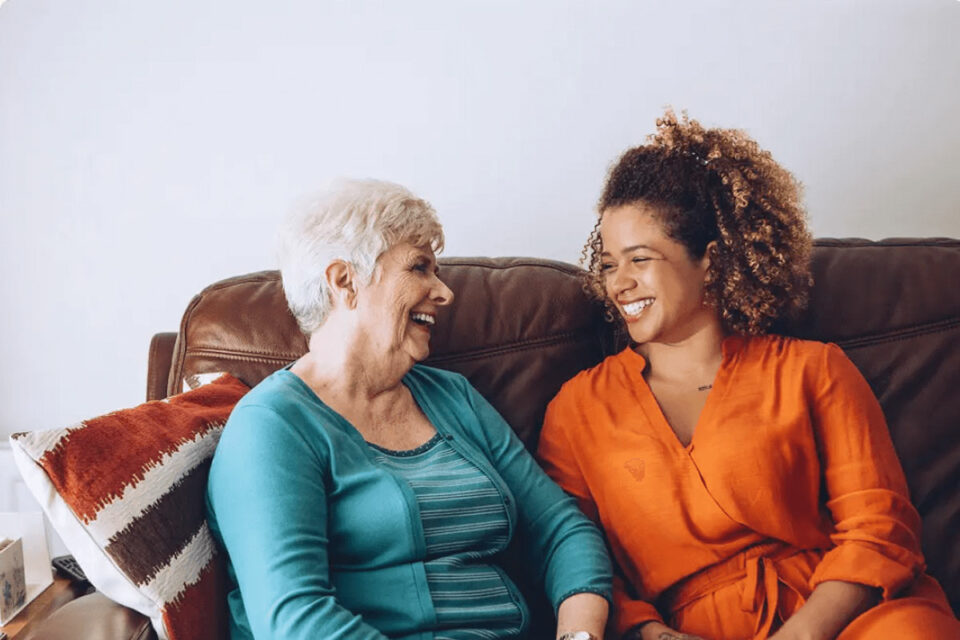 What should you look for in a respite Carer?
Having a reliable respite Carer is essential. We only hire around 2% of the carers that apply to work at Lifted. Our high recruitment standards ensure that you receive the highest quality care possible. Lifted Carers are empathetic and passionate about what they do. All Carers that work here must tick both those boxes as a minimum. Before recruiting, we ask, "would we be happy for this person to look after our loved one"?
Empathy and compassion are vital characteristics that we look for in our recruitment process; in addition to this, Lifted Carers receive award-winning training. We conduct comprehensive assessments of our carers before caring for our clients and thorough background checks, including an advanced DBS check. Our training program covers manual handling, dementia, medications, health & safety, first aid and more.
After completing initial training, respite carers receive regular refresher courses and specialise in particular areas of interest or take advanced courses. For example, someone passionate about helping those with dementia might take advanced dementia courses.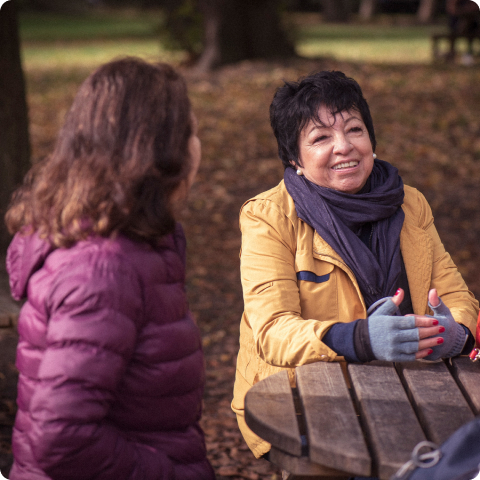 What does a Lifted respite Carer do when they visit?
Our respite Carers perform anything from establishing daily contact with an elderly client and preparing their lunch, to providing round-the-clock care. As well as providing practical support, they pride themselves on giving you emotional support when you need it most.
As part of their duties, Respite Carers typically provide clients with some kind of personal care. Be it bathing and dressing them every morning, taking care of their continence, or even just washing their hair now and then. However, this isn't necessary for everyone that requires 24-hour care. Our care assessors will help you create a personalised plan tailored just to you.
We provide personalised and individual care plans for every person we support to ensure we are meeting their needs exactly. Whether an individual needs help to get out and about, do light housework, or water plants, depends on what they wish to accomplish through their temporary support plan.
Besides providing practical assistance, Carers are also friendly faces you can get to know and trust if your care requires regular attention while away from home, Lifted Carers can accompany you on any trip you plan, wherever you plan to go. Although in home respite Carers will usually spend four weeks with a client, long-lasting relationships will still be built, as carers are matched with clients based on their personal interests, hobbies and care needs.
Is respite care right for everyone?
Respite care is there to prevent your loved one from needing residential care and staying in the comfort of their lovely home for as long as possible. Respite care is ideal for those who are looking for temporary measures. Some people may require emergency respite when recovering from an illness or surgery, whereas others may need help and support when their regular carer chooses to some time out.
Our trained Carers can provide you with peace of mind, and a fresh pair of eyes may help to identify additional care needs. Our clinical team manages our respite carers, who will design a tailored and specialised plan that fits your needs and lifts your life.
It's simple to
get started