MEET THE LIFTED CARE TEAM
A Team Passionate About Caring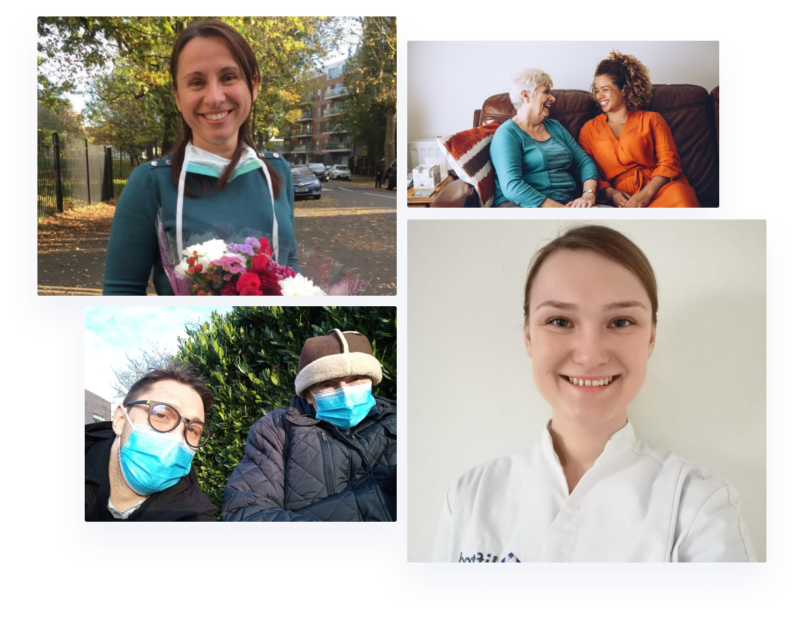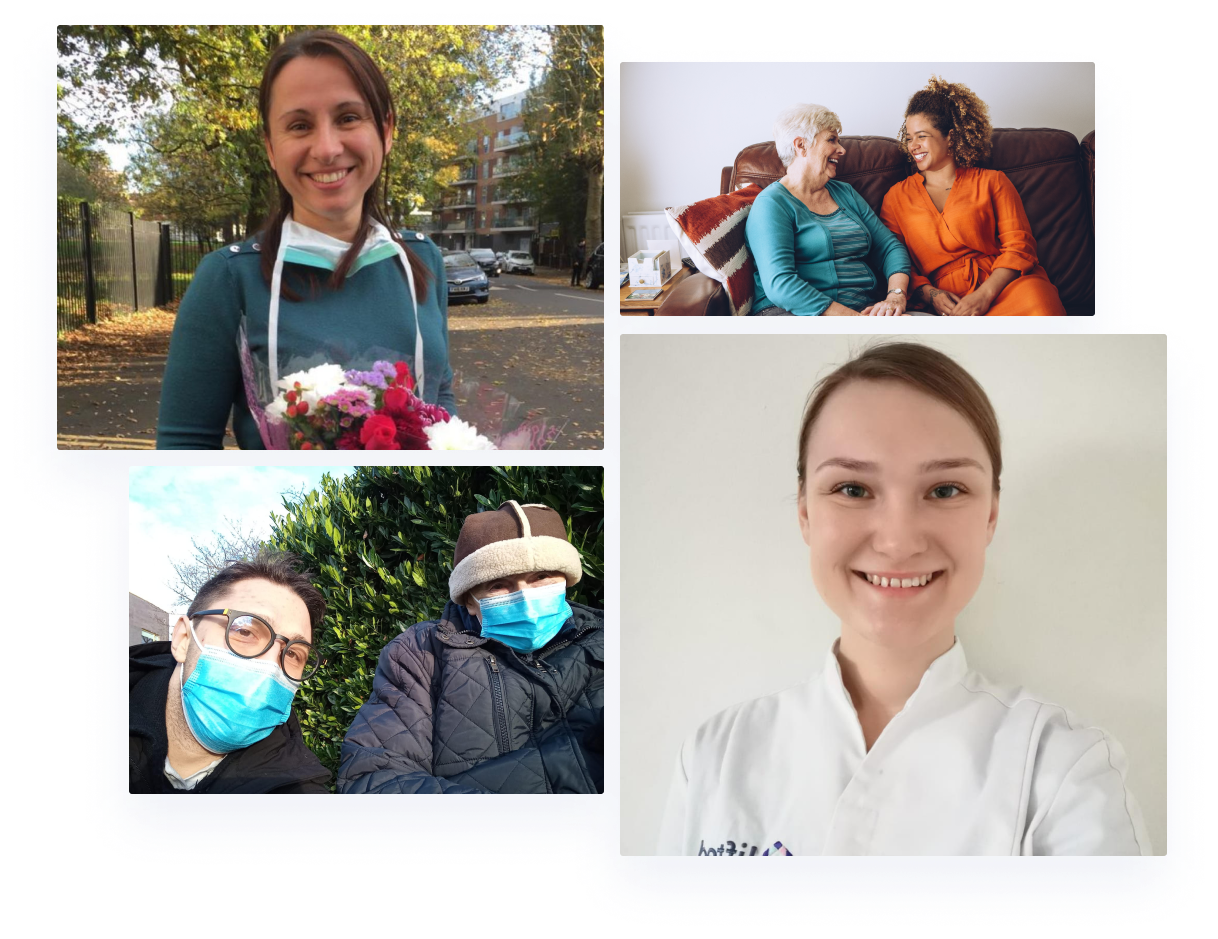 Caring is essential and sensitive work, so at Lifted, the provision of reliable, efficient and empathetic care is our top priority. Choosing Lifted Care services will ensure that you or your loved ones receive only the highest-quality care.
Selection Process: All Lifted carers undergo a rigorous recruitment and selection process to maintain the highest professional standards. It includes an application process, full vetting, and interviews. We are incredibly selective, with only two per cent of applicants becoming a Lifted carer.
Background checks: All applicants undergo a comprehensive background check as part of the selection process. It includes enhanced criminal record checks, as well as reference enquiries. These measures reassure clients that professional, reliable, dedicated, caring individuals will be looking after their loved ones. 
Kind. Skilled. Reliable.
Meet some of the team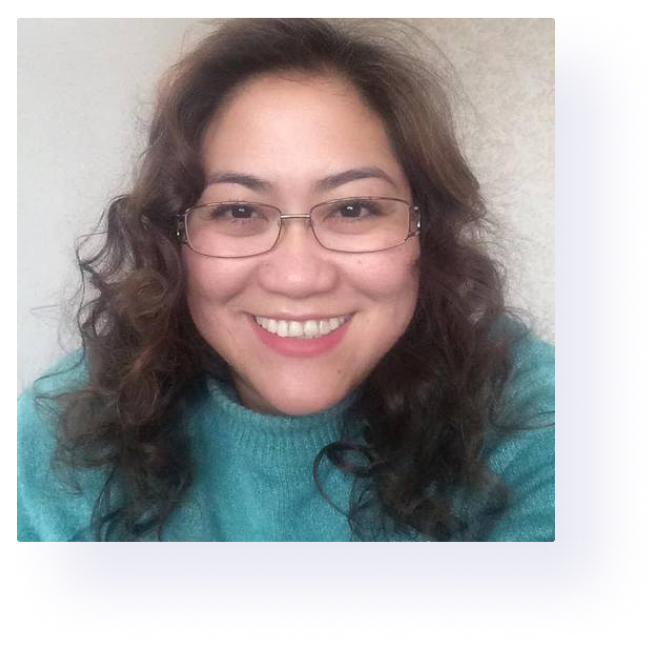 Haezell
Head of Care Quality
With over 14 years in the care sector, few carers have as much experience as Haezell. In addition, she has qualifications in the provision of complex care. At Lifted, Haezell is responsible for ensuring that the Lifted Care team meets the highest possible standards of care. She provides our carers and the families they care for with dedicated personal support. Haezell embodies the core values of Lifted Care. Not only is she passionate about caring, but she is also calm in a crisis, proactive about finding solutions, and a true advocate for Lifted.
Families had this to say about Haezell
 "She has been very open, encouraging and supportive and listened to our views, appreciating this is an emotional experience for us as a family. I've never had this level of support before."
Evelina
Field Care Supervisor
Evelina obtained a degree in physiotherapy and worked to help children before moving into full-time care for adults. She received a promotion at Lifted last year for consistently delivering a high level of care for clients. Excellent feedback from the families she was supporting prompted the advancement. In her new role, Evelina provides the Lifted Care team with supervision and training. She is a creative thinker and problem solver who is always hard at work finding new ways to support her clients and colleagues. Evelina's clients are massive fans of her in-home spa days!
Families had this to say about Evelina
"Evelina was really lovely. She was so bubbly and helpful. The time went very quickly with her, and she was easy to talk to."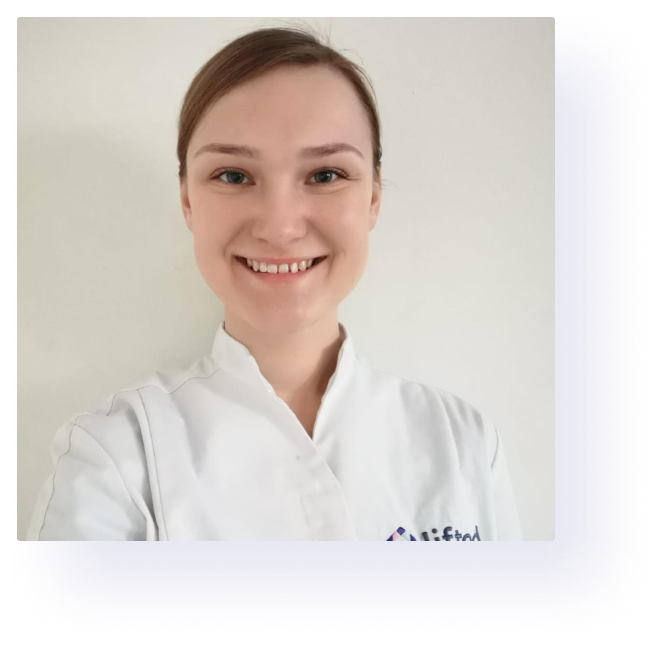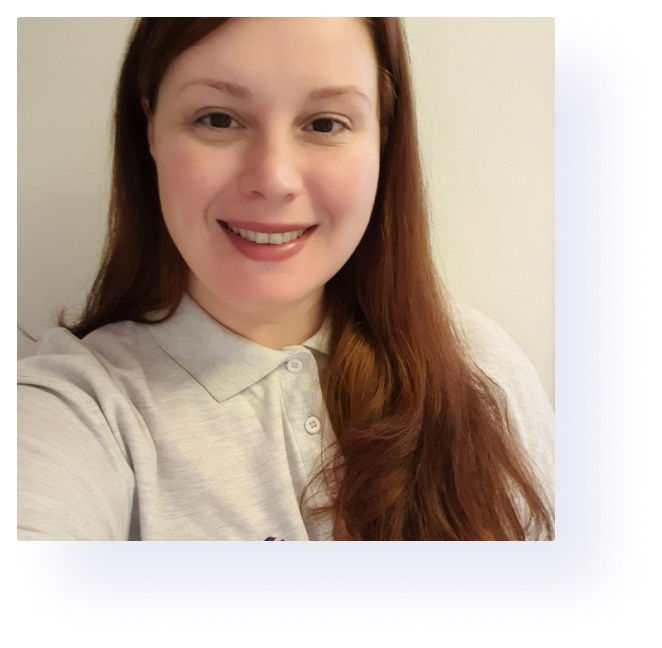 Julia
Home Carer
Julia has over ten years of experience in the caring sector. In that time, she has supported individuals living with cancer, autism, dementia, Alzheimer's disease, and many other conditions. Julia developed a love of caring when helping her grandmother following a diagnosis of Alzheimer's disease. She is also multilingual and fluent in both English and Portuguese. Julia is loved and appreciated for her patient, caring, and friendly nature. She is also a talented cook and loves to provide delicious meals for her clients.
Families had this to say about Julia
 "Julia was really helpful today, as we went for my foot appointment, and she stayed later to help me with my cooking too. She always goes the extra mile."
A certified and
accredited team
To ensure the highest professional standards are maintained, all our carers are appropriately certified and accredited. Talented staff trained to the highest professional standards are required to deliver an exceptional standard of care. When part of the Lifted Care team, they receive all the training needed to meet our rigorous criteria. If they don't have any relevant qualifications, they can work toward a care qualification through our comprehensive training scheme.
Passionate: When an applicant joins Lifted Care, they are joining more than just a care company. They are entering a family of carers who are passionate about what they do. Our selective recruitment process ensures they live up to Lifted's core values. Our carers are reliable, kind, compassionate, proactive, and passionate about their work.
Supported: Staff members are fully supported by trainers and carer champions. They help keep the team up to date with the latest techniques and principles for providing care, thus ensuring that we are maintaining the highest industry standards. We also harness the power of technology to enhance the quality of care we can deliver. The Lifted Care app allows us to make the most of our carers' visits and ensure any special client requirements are met.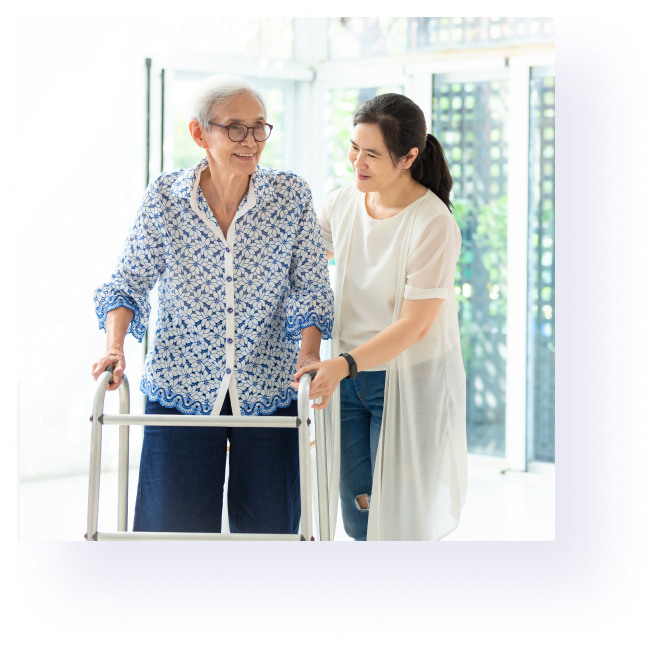 THE QUALITY OF OUR CARE IS RECOGNISED BY