Discover the true cost of care
and explore your options with
this helpful care guide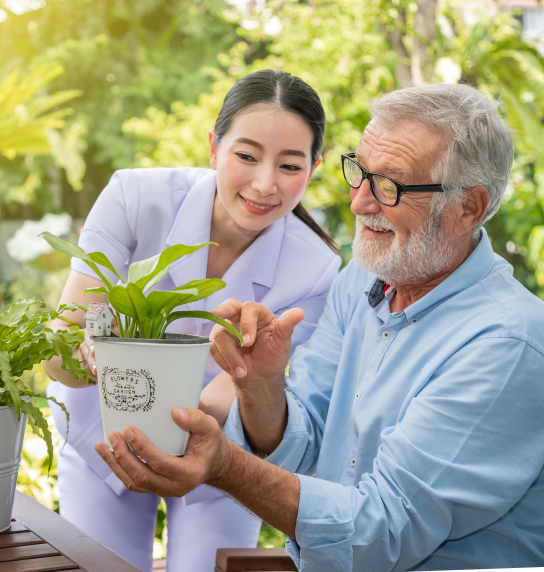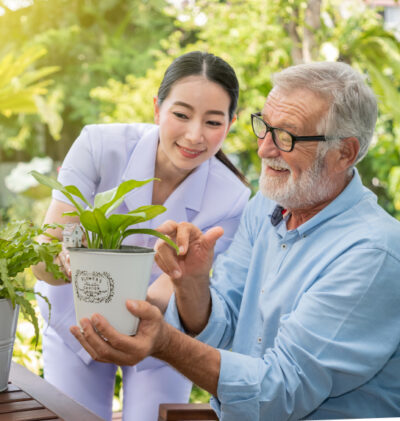 We all want to find somewhere for our loved ones where they feel happy, safe and comfortable. We understand that there is no getting around the topic of money and how much great, trusted care could cost.
With that in mind, we have put together this guide for you, that covers all the information we believe you need about the long-term cost of care. Whether you have just started looking at the options available or you are much closer to making a decision, this guide we hope will help you get a better understanding of the costs involved.
There are a variety of care options and each has its own cost. We'll go through them, looking at the different forms of support available to you. From equity release schemes, government subsidies and also break down the legalities you could face along the way.
This care cost guide will cover these 3 types
1.Home care
Practical, emotional and personal support
Gives more control over the scheduling of care
It is suitable only for someone with low-level care needs.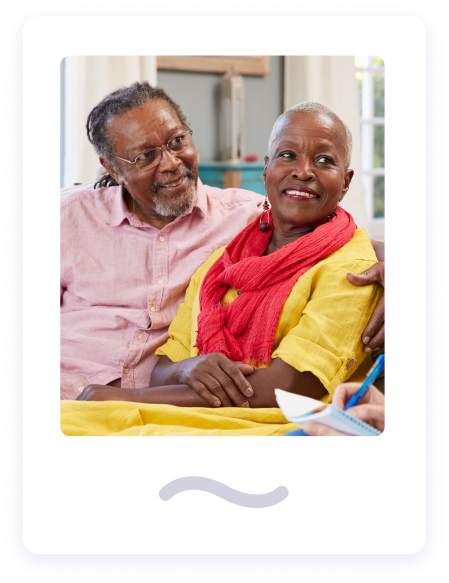 The basic costs
To be honest, there isn't a simple answer to how much each type of care will cost, with each person and circumstance differing.
While we would love to tell you exactly how much you could expect to pay each year, it's impossible to say without knowing more about your set of circumstances. Such as where you live, how much care your loved one needs and so on.
What we will do though is take you through the basic costs of the five most popular options when caring for a loved one. In this first chapter, we will take you through the three types of care that take place in the home. These are caring for someone yourself, domiciliary care and live-in care.
Caring for someone yourself. How does it work?
Caring for someone yourself provides:
Practical, emotional and personal support

It gives more control over the scheduling of care

It is suitable only for someone with low-level care needs.
When caring for your loved one, you take personal responsibility for their care needs.
This is commonly done in two ways. Firstly, you can visit them in their own home and provide care as when it suits. Secondly, you can invite them to love you and then care for them as and when they need it.
When visiting someone in their own home, it gives you the flexibility to offer just as much care as they require, when it suits you. Your loved one, meanwhile can stay in the comfortable surroundings of their own home and keep their existing support structure. In brief, this way means that neither of you needs to significantly change the way you live.
In the UK, many Carers and care recipients prefer this method, unsurprisingly, but it's not always a viable option. After all, your loved one may require more care than you can provide and distance between properties could cause a stumbling block if you are not in the same area.
If this is the case, you may prefer to care for your loved one by moving them into your home. Meaning you are on hand to offer medical, emotional or physical support when they need it.
The cost of caring for someone yourself
If the person you are caring for lives on their own or in your home, space may need to be adapted to accommodate their changing needs.
This could include the need to budget for specialist equipment such as handrails (typically £100), easy-access shower facilities (£200 and upwards), stairlifts (£900 and upwards) to name but a few. Overall property accessibility may need improving such as ramps at a cost of around £50.
On top of these costs we also have to think about the smaller expenses such as household bills, petrol for the car, food shopping and more, it can all start to add up.
As it's hard to estimate the total costs, we recommend getting into the habit of creating a plan.
These plans are useful ways to predict what you might have to spend in the next 3, 6 or 12 months and beyond. We advise that you overestimate every expense, to make sure you always fall within your budget.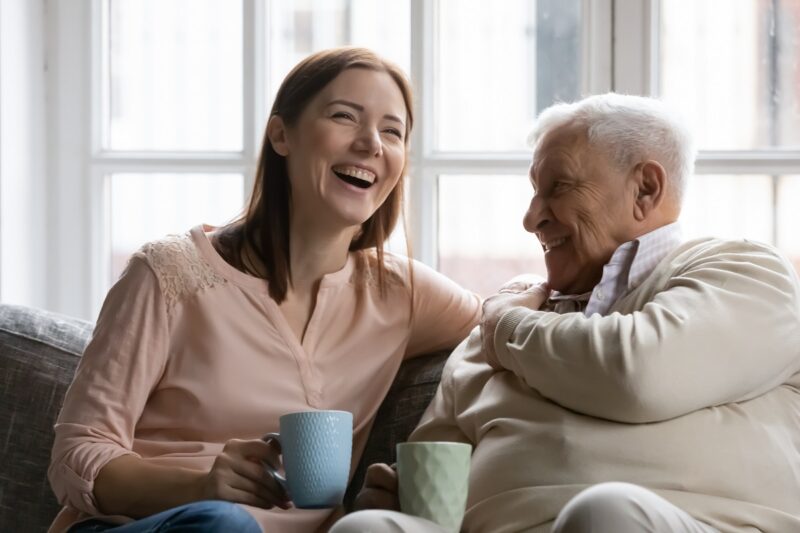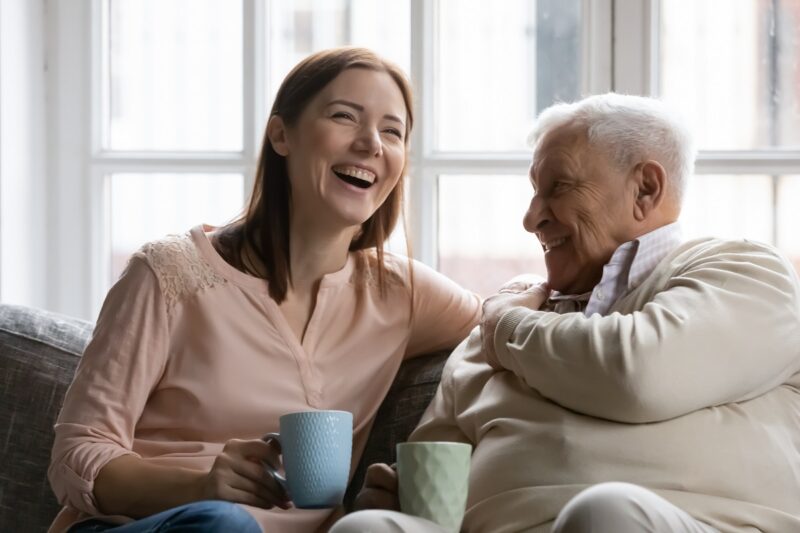 2.Live-in care
Round-the-clock professional support and companionship
Continued independence in familiar surroundings
Ideal for someone with low to mid-level needs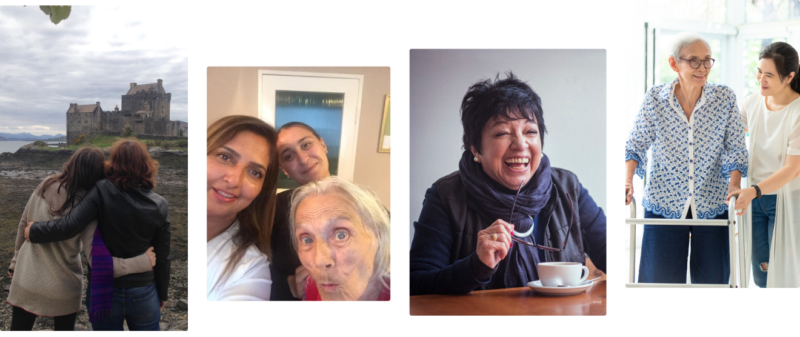 How does live-in care work?
Live-in care is where a professional caregiver moves into the home of your loved one and provides round-the-clock support. What they need, exactly when they need it. 
There is no need to move house or change the area you live in. The only requirement is the ability to accommodate a new tenant. This tenant, of course, being the professional Carer. Live-in care is good as it means your loved one can stay close to their family, friends and wider support network they have built up over the years.
What does this mean for you? Well, you have the flexibility to visit when you can, knowing that when you can't be there, that someone is always around, taking care of your loved one.
The Carer will be a trained, qualified professional and will have specialist training in mid-level needs. They can help with medication adherence, supporting physical wellbeing and behavioural issues. The bonus being that companionship for your loved one is the most important, to your loved one and you. 
Live-in care is our speciality here at Lifted, we take a lot of time with you, making sure your loved one feels that their Carer is a great fit for them. We want our Carers to not just feel like a Carer in their home, but like a part of the family.
The Lifted app helps here. Providing real-time notifications on your loved one, wellbeing reports and Lifted moments, sharing moments of joy with your loved one.
As your loved one is staying in their own home, you may, as we have seen with previous options we have shown you, you may need to cover some expenses to modify the property. That's the first thing to consider, what modifications do we need to make (if any) and how much will that cost?
Live-in care typically starts at £1,250 a week and can vary based on several factors or circumstances. For comparison, the average self-funder cost of a care home is c. £900 per week, so live-in care provides much better value for money, with the support and dedicated one-on-one care at all times, plus the benefit of being in familiar surroundings.
Unlike some other providers, there are no regular additional or 'hidden costs' for this services. It is common for other providers to charge £35 a week towards Carers' meals and travel expenses. We have all of this covered within the cost of your package.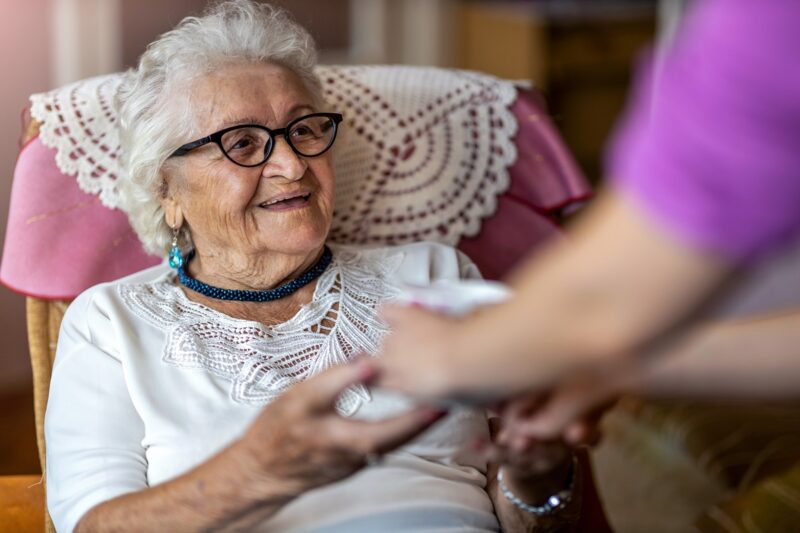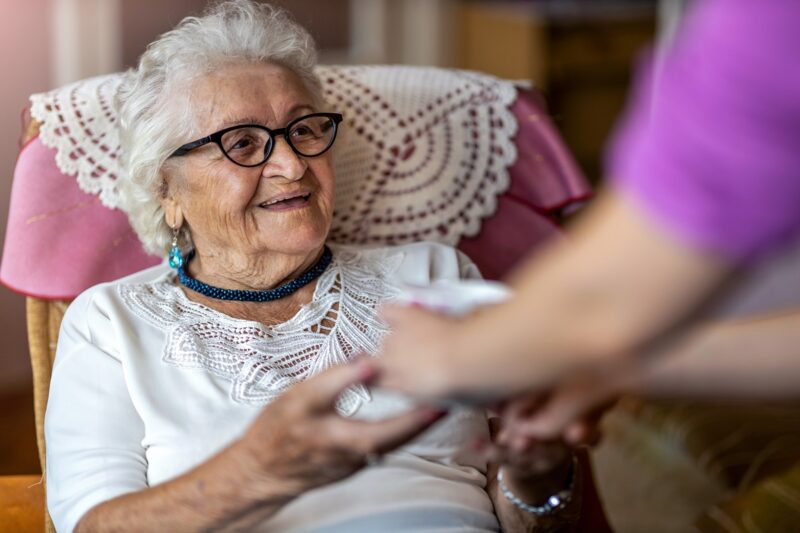 Professional care alongside an independent lifestyle
Limited control over scheduling
Suitable for someone with low to mid-level needs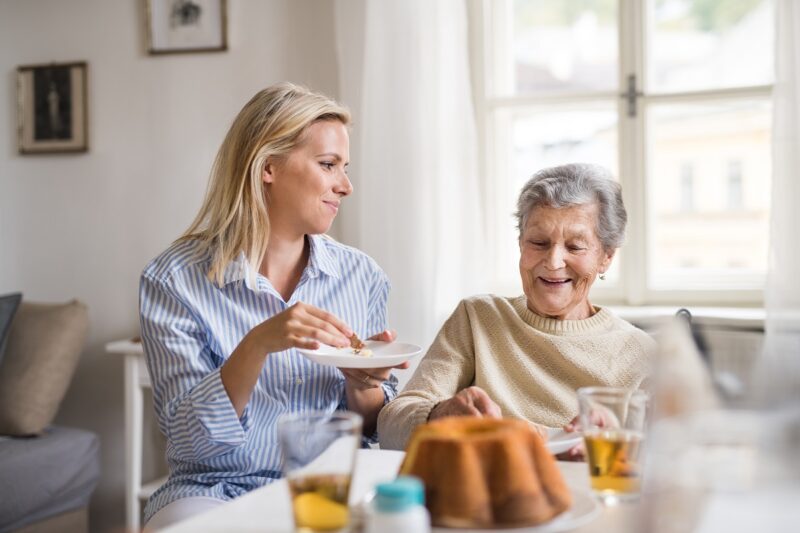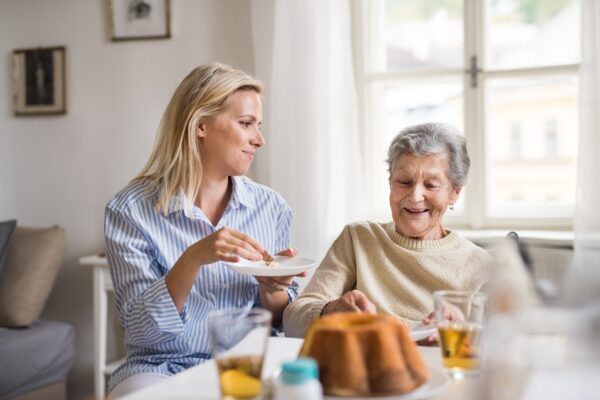 How does domiciliary care work?
Domiciliary care, known otherwise as home care, is where your loved one receives care through a professional Carer visiting their home. 
This way, your loved ones way of life doesn't change significantly; they can continue to live their life independently, without having the needs to rely on family for support. The visits, intermittent throughout the day from a healthcare professional take care of it. 
If the level of care is low, then a daily stop at their home may be sufficient. However, if they more regular need assistance or medical requirements (such as to administer medicine, change dressings and so on), it's likely that a district nurse or caring assistant may need to visit more regularly. These Carers are also there to help with the daily routine care, such as hygiene, dressing and meal times.
How much does domiciliary care cost?
If domiciliary care is your chosen method of care, like other means mentioned before, you may need to make some home modifications and cover those costs.
There's plenty of other equipment out there to help make your relative's life easier such as handrails, easier shower access and so on. Generate your list of requirements and then a quick google search should be able to help you budget how much this could cost. Everyone's needs are different.
This professional home care is most commonly charged at an hourly rate, and that's how we operate here at Lifted too. In the day, the hourly rate starts at £23 per hour. The price can vary for overnight care. Unlike some other providers, there are no regular additional or 'hidden costs' for this service (including for travel, travel time or Carers' meals).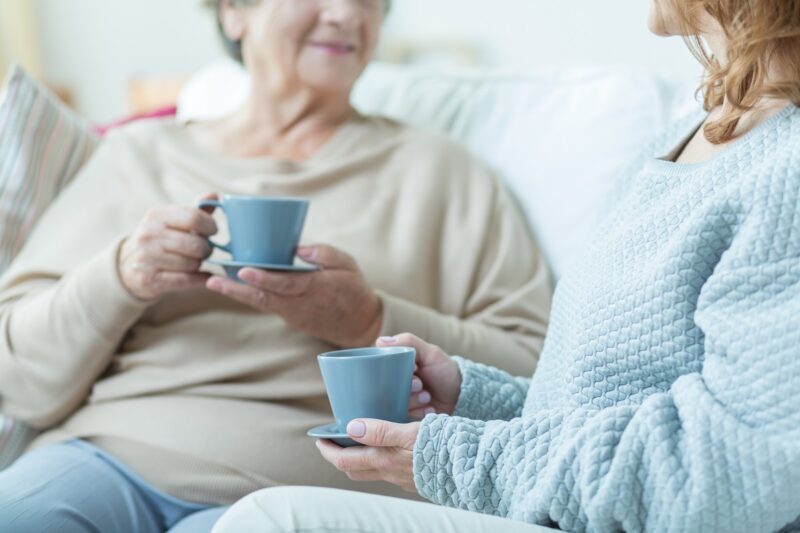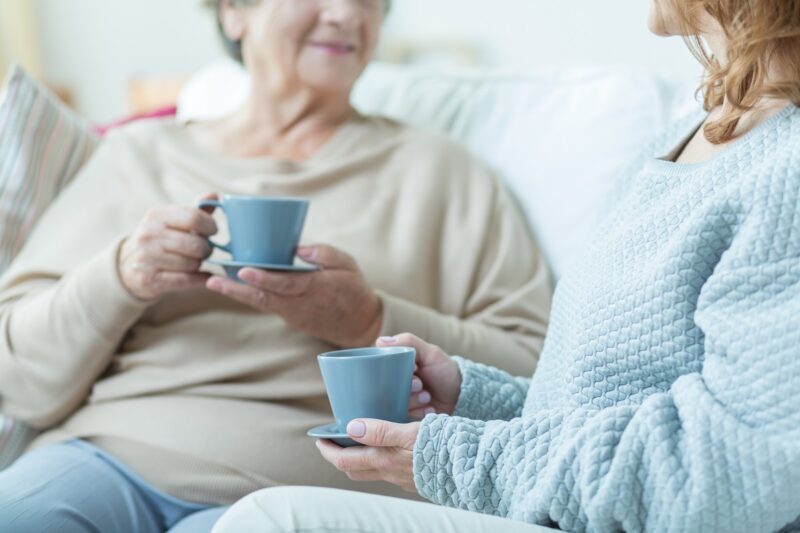 Join our community
If you would like to be a part of the Lifted Community and receive
regular Lifted updates, news and helpful care tips