Description
Key Features:
5 specially designed widgets, each with a particular motion.
Spin, Slide, Twist, Turn or Roll to maintain dexterity and increase engagement.
A fun, tactile experience for loved ones in the mid-late stage.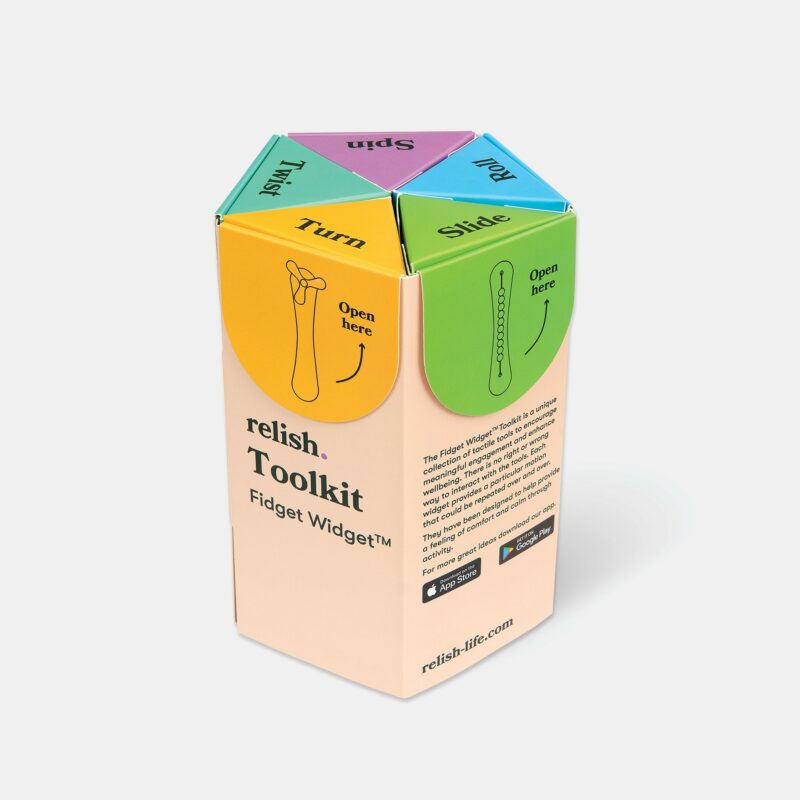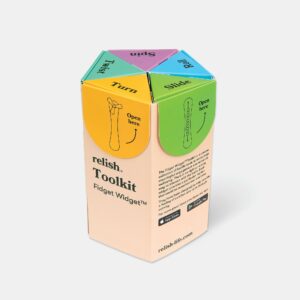 When caring for someone living with dementia, passing the time can be a little more of a challenge. When loved ones are in the later stages of the condition and have difficulty enjoying complex activities this set can provide the pleasant, tactile experience of repetitive actions to help focus and calm an individual.
If your loved one has been experiencing agitation and changes of mood, having a Fidget Widget on hand to occupy them may prove a valuable tool when providing care. They're robust, infection control compliant and come in a handy pack for storage. Help a loved one relax with the Fidget Widget Tool Kit.
Specifications
Dimensions: 19.2 x 13 x 10.6 cm
Weight: 560 Grams
Reviews
The range is great. The tools are simple to use and eco-friendly too as they're made of wood and we'd definitely recommend them if you have a family member with dementia.